Gallery of

Selected Photos - 2
Summit to Klamath Falls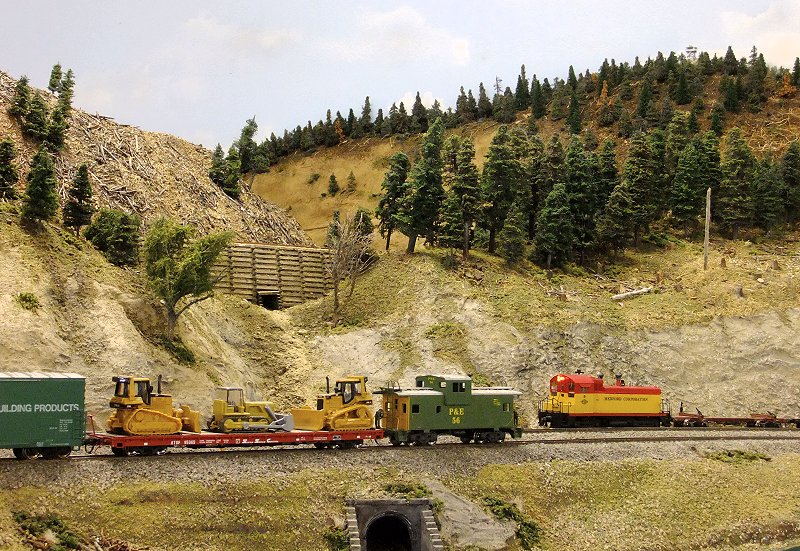 Action at Summit: The Medco "Termite" about to head up the logging branch; The tail end of an East Hauler on the siding.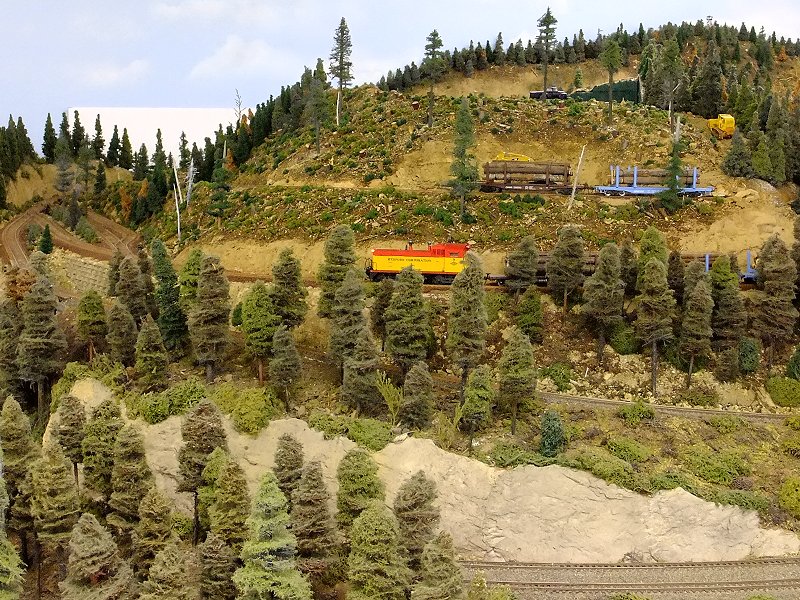 Medco 9, aka the Termite, makes his rounds to the log landings above Summit.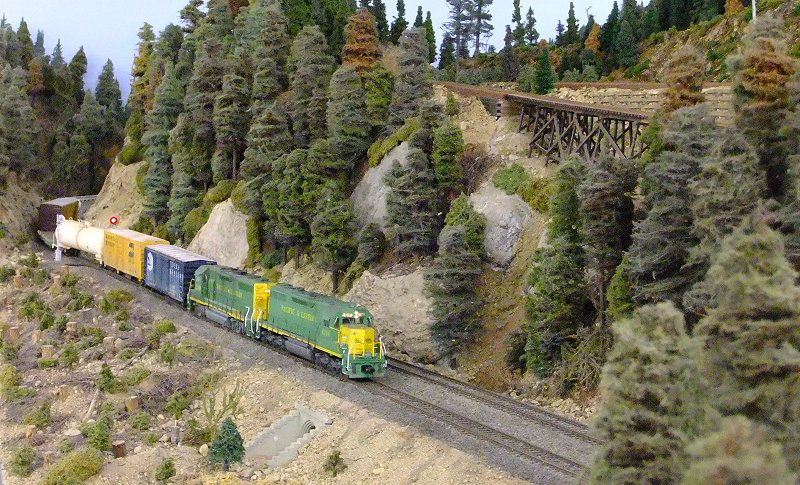 West Hauler at East Switch Summit. Logging line above, clear cut below.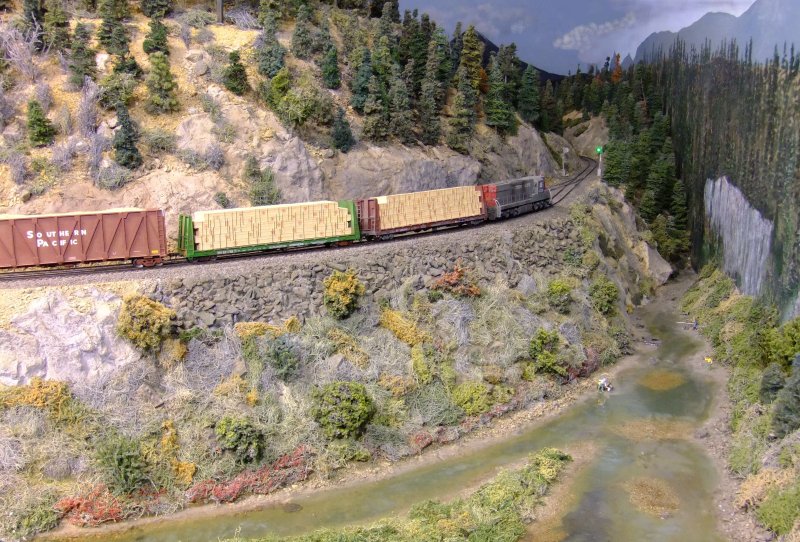 Westbound loads above the Klamath River at Palisades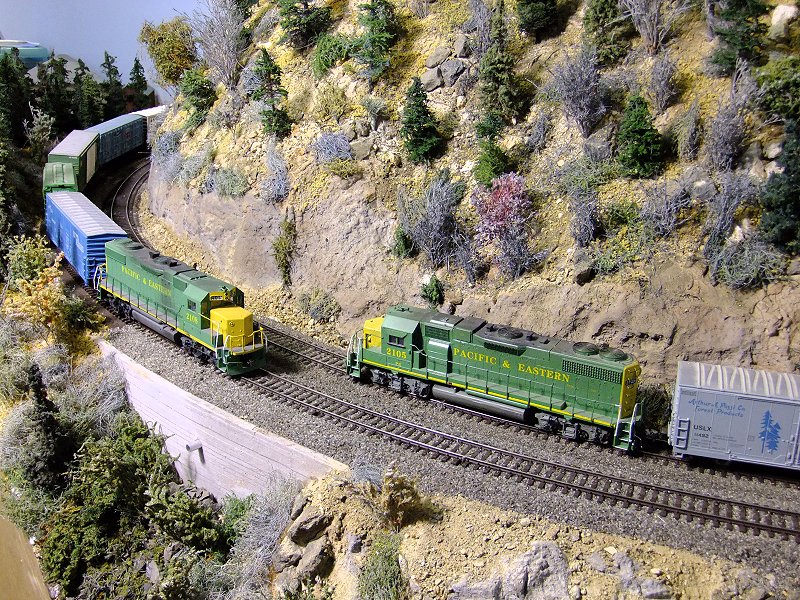 A meet on the hill at Palisades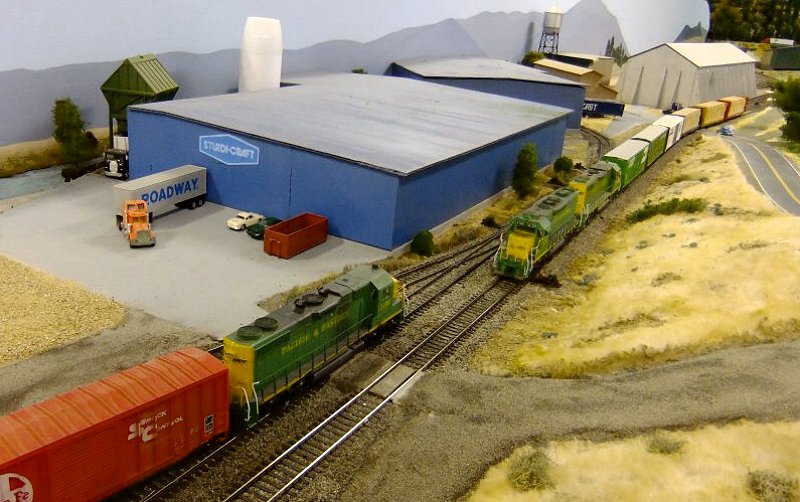 The Pelican Yard switcher at work as an East Hauler passes through Merganser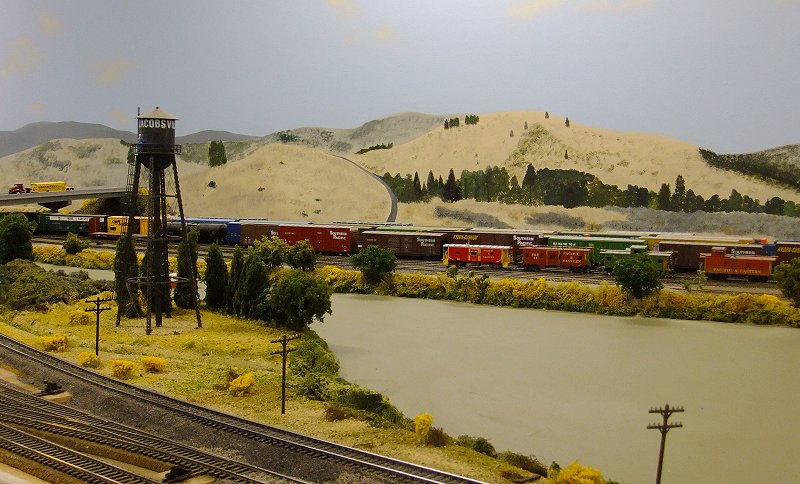 Pelican Yard from across Lake Ewauna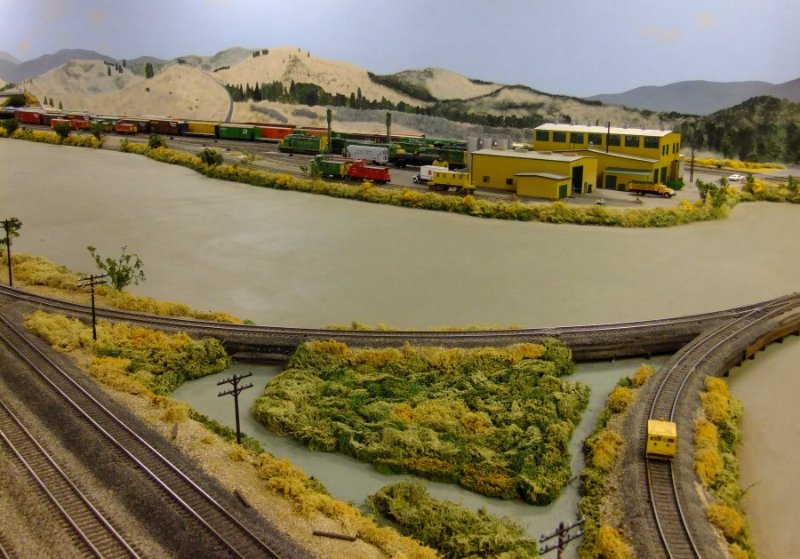 Wye to the Southern Pacific; Engine Shops across Lake Ewauna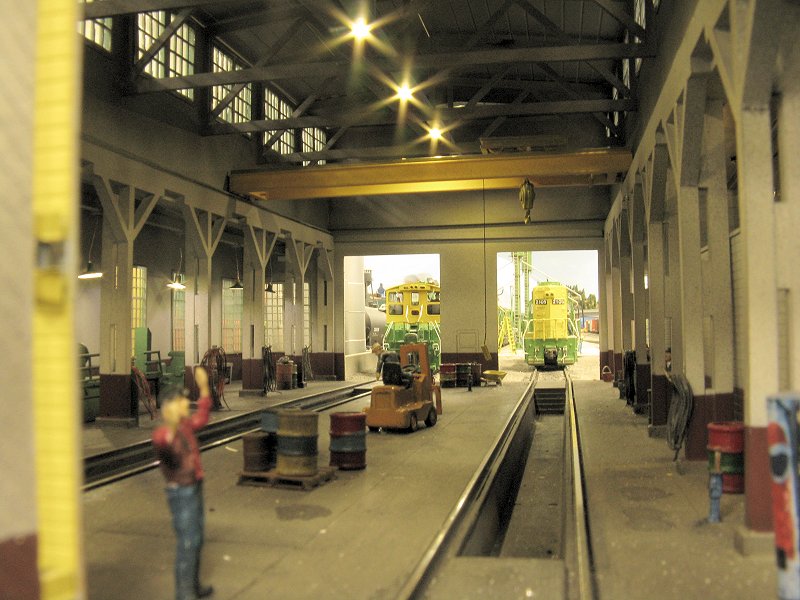 Inside the P&E Engine House at Pelican Yard
Photo: Joel Ashcroft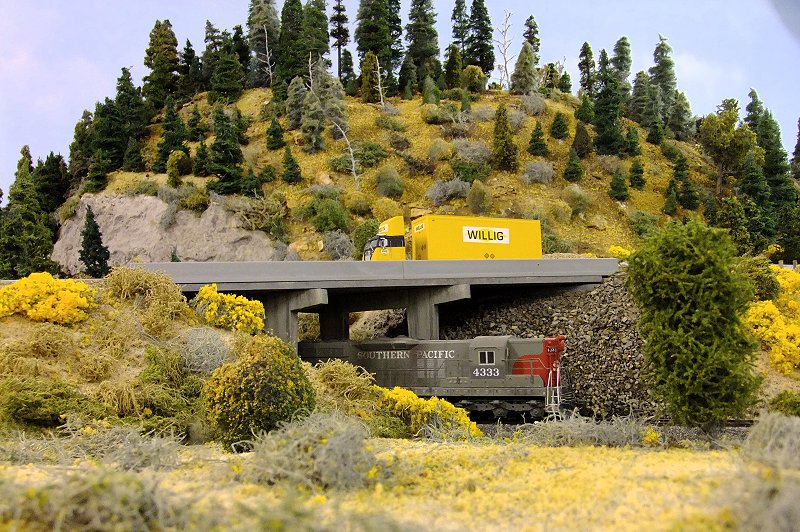 SP Local coming off the Modoc Line
We hope you've enjoyed this brief tour of the Pacific & Eastern.
Want to see more? Come visit us -- we love to give tours and welcome guests to our op sessions.
Interested in how these scenes were built? Check out the sections on Building the Pacific & Eastern.
Problems, suggestions, requests and comments -- Contact the Webmaster