Interchange

(Click on Icons in Right Hand Column)
Medford Railroad Park Groups
| | |
| --- | --- |
| | The Southern Oregon Chapter of the National Railway Society hosts an impressive exhibit of former Medco, SP and other equipment including a Willamette steam locomotive. |
| | The Southern Oregon Live Steamers offers kids of all ages rides the little trains running on a mile of 7 1/2" gauge track at the Park. There's a special Thomas train for the little ones. |
| | A spectacular outdoor railroad empire with numerous fantastic bridges over many water features. A Japanese Garden round out a number of unusual and creative scenes. Separate Thomas and Harry Potter layouts. |
| Morse Telegraphers | The Morse Telegraphers are the fifth group at the Railroad Park. While they don't have a web site, they are on hand when the Park is open with telegraphy demonstrations and exhibits. |

Model Railroads in and around Oregon
| | |
| --- | --- |
| | The Aloha & Western Oregon Lines is a very nice 18' x 34' club layout in Beaverton. |
| | The Columbia Gorge Model Railroad Club has built very impressive model railroad in Portland |
| | The Corvallis Society of Model Engineers is building the second largest HO scale layout in Oregon. |
| | The Eastern Cascades Model Railroad Club in Bend features an indoor HO layout and an outdoor 1/8 (1 ½" to the foot) scale outdoor railroad on which visitors may ride. |
| | RVMRC member George Booth has built a remarkable two-level representation of the sugar beet and other operations of Colorado's Great Western Railway circa 1960. |
| | The Mount Hood Model Engineers have a 1200 sq. ft. layout depicting the Mt. Hood Railroad with a 7 scale mile run. |
| | Joe Fugate's Siskiyou Line is one of the premier model railroads anywhere and his extensive site includes photos, modeling notes and forums. |
| | Larry Tuttle's Siskiyou Pacific is based very loosely on railroading in the Rogue Valley circa 1966. Carlos Furcal's video of an Operating Session. |

Railroading Experiences in and around Oregon
The Sumpter Valley Railroad: Narrow gauge railroading in the Blue Mountains of Oregon. Several of our members work on the train crew.

Oregon Rail Heritage Foundation

Oregon is most fortunate to have several venues featuring operating steam locomotives. ORHF in Portland is at the epicenter with three large steam locomotives housed in a new facility that is open to the public.

The Unofficial Home Page of the Central Oregon & Pacific on Alpharail Net. (Unfortunately, the section on CORP has not been updated recently.) Lots of photos taken over the years.

The Oregon Coast Scenic Railroad operates out of Garibaldi on former trackage of the Port of Tillamook Bay (originally SP's Tillamook Branch). They two operable steam locomotives in the stable and plenty rail along the scenic Oregon Coast and into the Coast Range


Jeff Moore's in depth chronicle of the McCloud River Railroad from it's beginning to the dismantling of the McCloud Railway.


Richard Wrede has an extensive site covering numerous aspects of full size and model Railroading in Southern Oregon.
Regrettably the Yreka Western no longer operates. For a look at what's been lost, here's a time machine ride back to 2000 when there was active freight and passenger operations.

Manufacturers and Hobby Shops that have helped the Club

| | |
| --- | --- |
| | Kadee has been a supporter of the Medford Railroad Park since it's inception. "The Coupler People" have been very generous to the RVMRC as well. |
| | Micro Trains has also been instrumental in the development of the Railroad Park and the Rogue Valley Model Railroad Club. |
| | Knowledgeable staff, great service provide "fun for everyone." Featuring model railroading, radio control, toys and games, models tools and supplies, crafts, books and magazines. |
| | The Pacific & Eastern is powered by Digitrax DCC equipment. Digitrax was very helpful in getting us started. |
| | Litchfield Station -- a great source for all things DCC |
| | Making outstanding craftsman kits for generations, now in Central Point, OR. "Don't Just don't build any scale model, build one that can be passed down to the next generation . . . build a Campbell kit!" |
| | Al's is Medford's only hobby shop that includes a wide selection of model railroad supplies. There's also bikes, RC aircraft and scratch building materials. 127 N Central Ave, Medford , OR 97501 Support your Local Hobby Shop |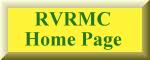 Submit suggested links to the Webmaster